Grand Theft Auto IV Game Guide
Grand Theft Auto IV Game Guide

Sometimes violence IS an answer. Detailed walkthrough, main quests, side-quests, achievements, hints and tips.
Welcome to Liberty City, where many noble nations fight in everyday battle to reach their dream. In this guide you will find the exact description of all missions, weapons, maps, subquests, dating and much more. So get to work.
Maciej "Von Zay" Makula & Maciej "Shinobix" Kurowiak
About

Grand Theft Auto IV Game Guide

Author : Maciej "Shinobix" Kurowiak & Maciej "Von Zay" Makula for gamepressure.com

last update : May 5, 2016

Guide contains :
31 pages, 360 images.

Use the comments below to submit your updates and corrections to this guide.
Hot Topics

of Grand Theft Auto IV Game Guide
Grand Theft Auto IV
Video Game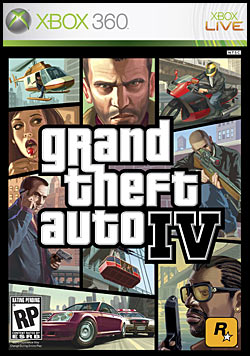 genre: Action
developer: Rockstar North
publisher: Rockstar Games
platform: XBOX360, PS3
rated: PEGI: 18+ / ESRB: Mature
What does the American Dream mean today?
For Niko Bellic, fresh off the boat from Europe, it is the hope he can escape his past.
For his cousin, Roman, it is the vision that together they can find fortune in Liberty City, gateway to the land of opportunity.
As they slip into debt and are dragged into a criminal underworld by a series of shysters, thieves and sociopaths, they discover that the reality is very different from the dream in a city that worships money and status, and is heaven for those who have them and a living nightmare for those who don't.
More About

Grand Theft Auto IV